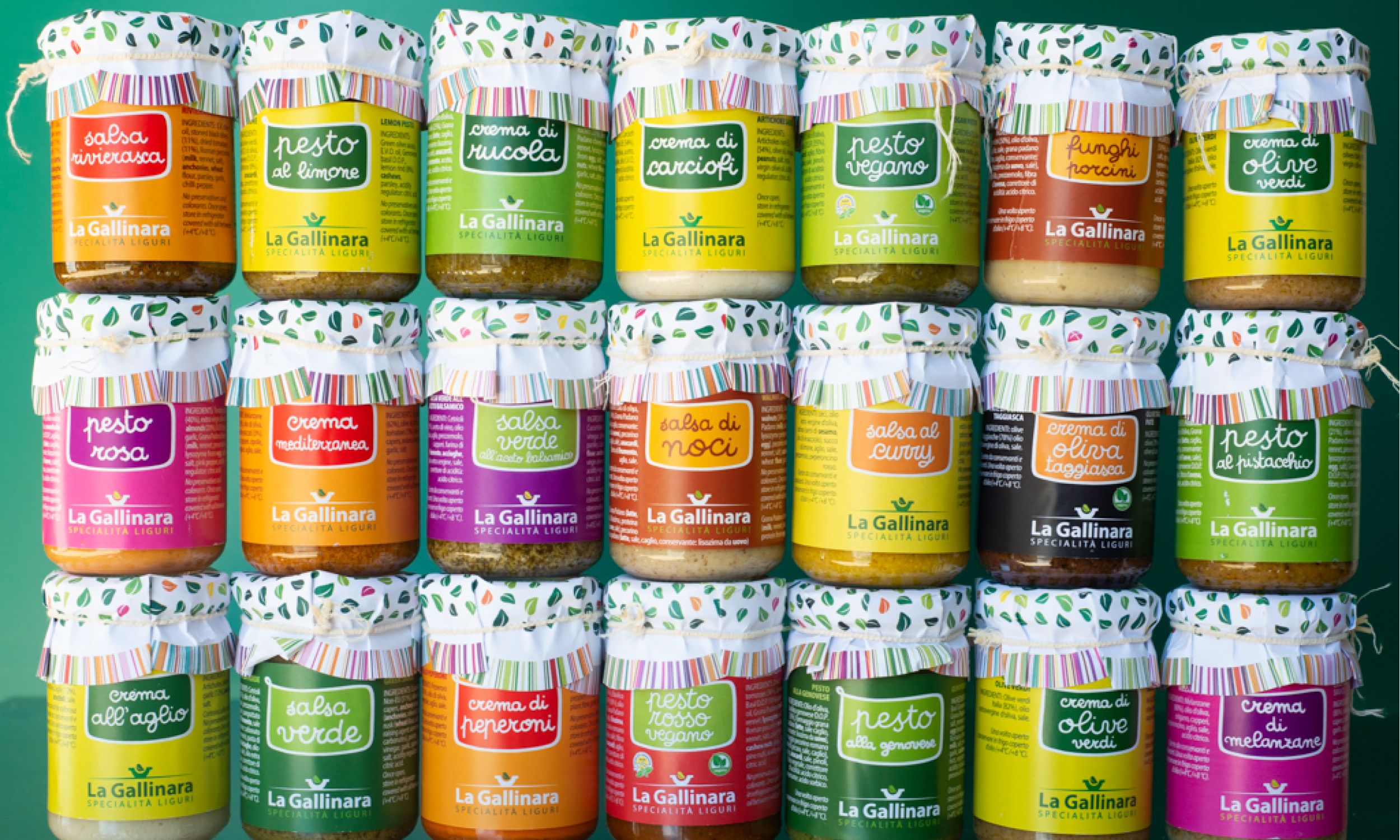 WE MAKE THEM IN ALL VARIETIES:
THOSE FOUND IN OUR SIMPLE AND READY-TO-USE PRESERVES.
Selected and processed products are the basis of the recipes by La Gallinara Alassio
If one had to think of a flavour and aroma that identifies the Ligurian tradition, it would certainly be those of pesto, our flagship product, the delicious sauce made of basil, extra virgin olive oil, Parmesan and Pecorino cheeses, garlic, pinenuts.
The love for our land has prompted us to create new preserves that are inspired by the tradition made of Ligurian and Italian specialties with an ancient history and current taste.
La Gallinara is proud to faithfully follow the original recipes in its sauces and pestos made to maintain and enhance the gastronomic culture of our land.